Many of you have asked us about the differences between plastic fiber optics and ethernet cables.
How are they different?
Is one or the other better?
Why is it better to install plastic fiber optics?
What are the advantages of plastic fiber optics vs Ethernet cables?
What about normal fiber optics? Is plastic fiber optics different from normal fiber optics?
Well, if these are questions you're asking ourselves stay with us because we're going to explain everything to dispel any doubts. Let's go...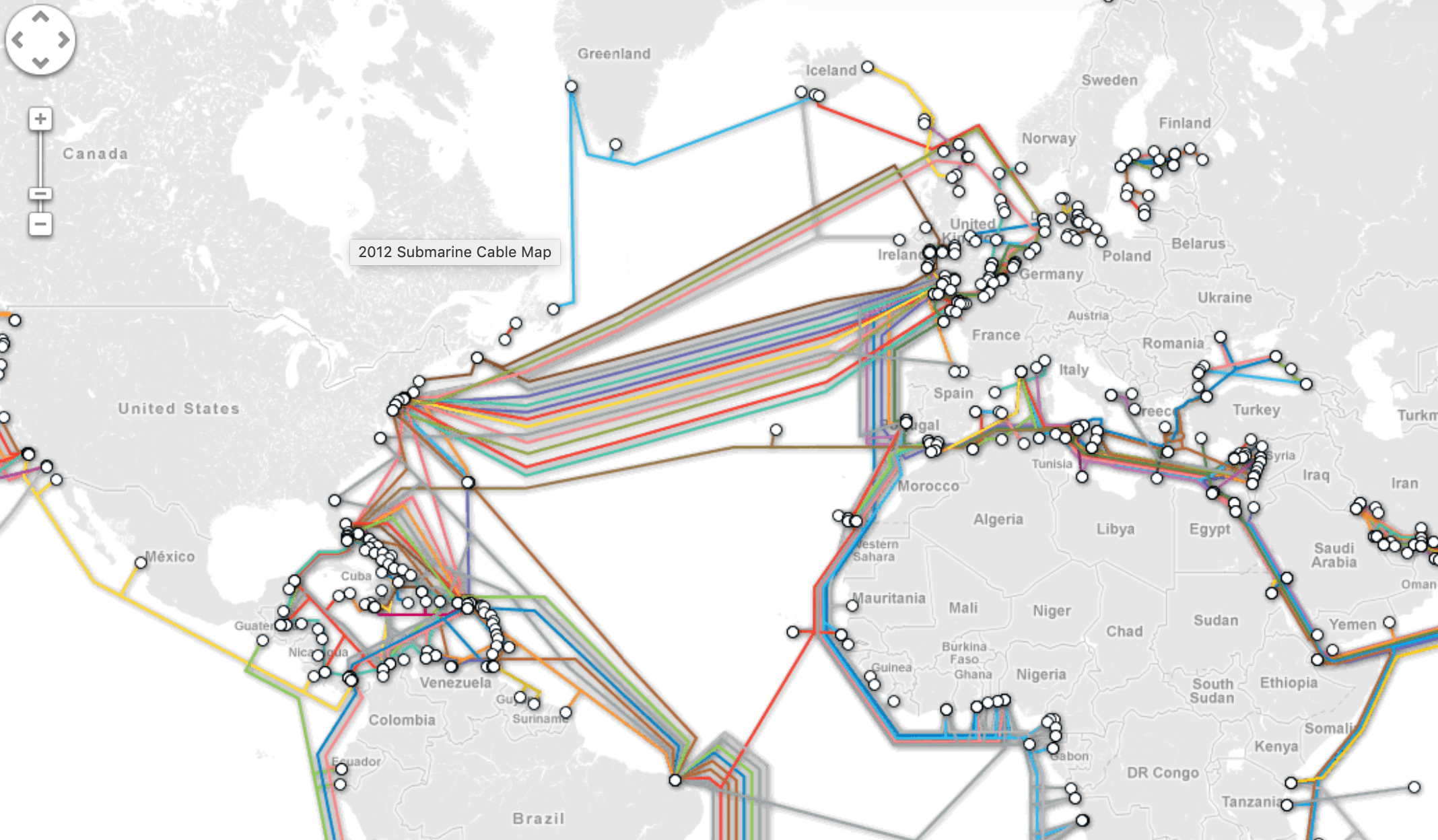 Although it seems that today we live in the wireless age, the ones responsible for having Internet at home are the 1 billion meters of underwater cable that different companies have installed to transport data between continents.
Although satellite communication seems like the most modern, the cables have begun to win him the game for its greater reliability and that's how communications continue to work.
But what about the wires we have at home? Let's see what types of cable we're talking about...

Cables de Ethernet
Well, many of you have probably already seen and know well. So many are alike, but they're not all the same. These are the cables we commonly call ethernet cables. In 90% of cases our router will be connected via a cable to the Internet ethernet type.
These are braided pair cables because they have two insulated and interlaced electricalconductors.
There are several categories we abbreviated with Cat. so we have cat 5, 6 ,7...
The higher the higher the speed they transmit up to 40 Gbps,but only at reduced distances and in well-protected environments.
The problem with these cables is that they are not totally immune to noise as fiber optic cables can be.
UTP cables do not have shielding, so to improve their transmission they are shielded with aluminum to isolate them and reduce interference.
So we have less FTP, STP or SSTP cables, to more isolation better connectivity.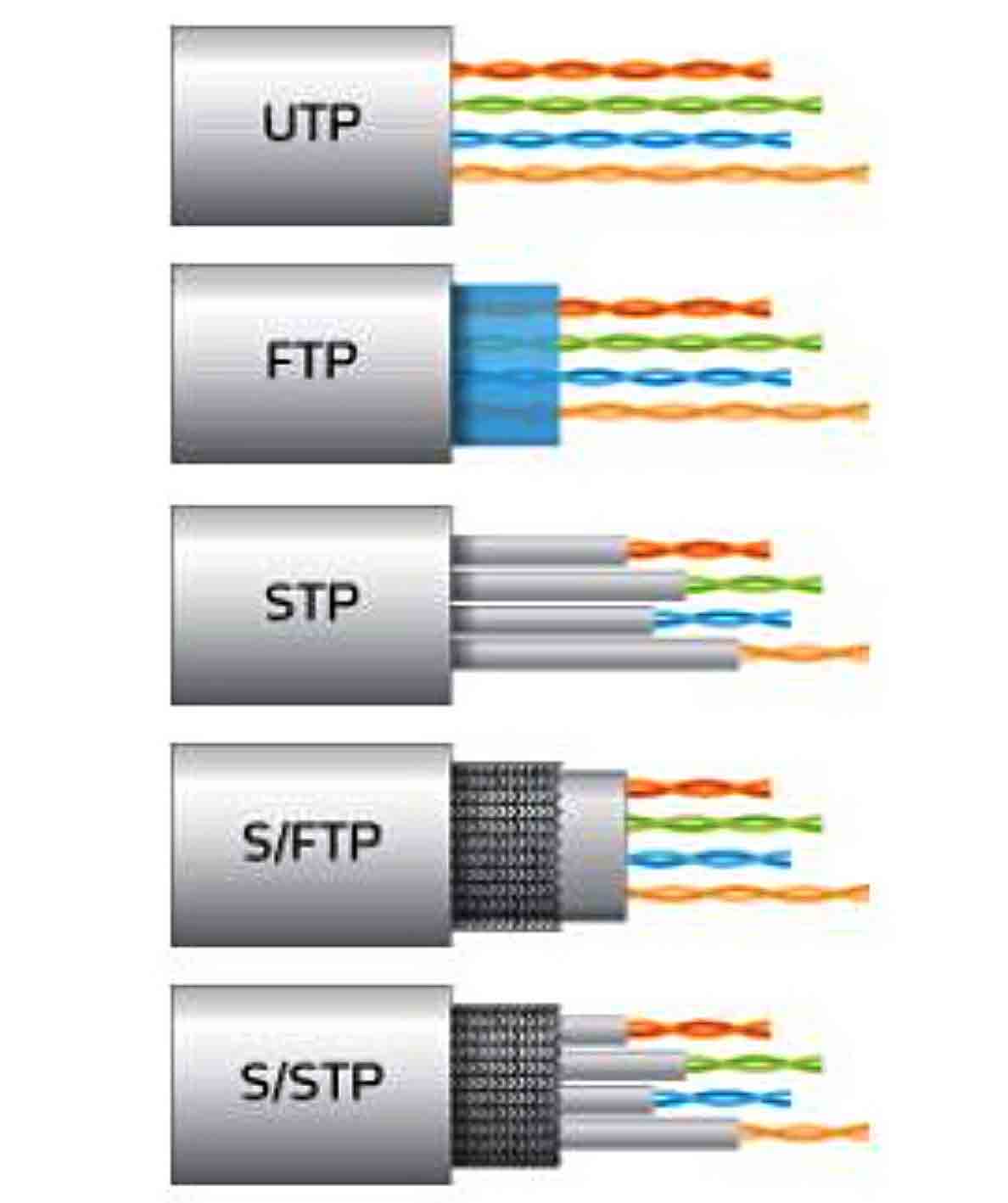 But of course, the problem with increasing shielding is that we add more and more layers of material between cables and this makes them much thicker and much less flexible and when it comes to moving and throwing them through the tubes the work gets complicated.
Look at how difficult it is to bend a category cable.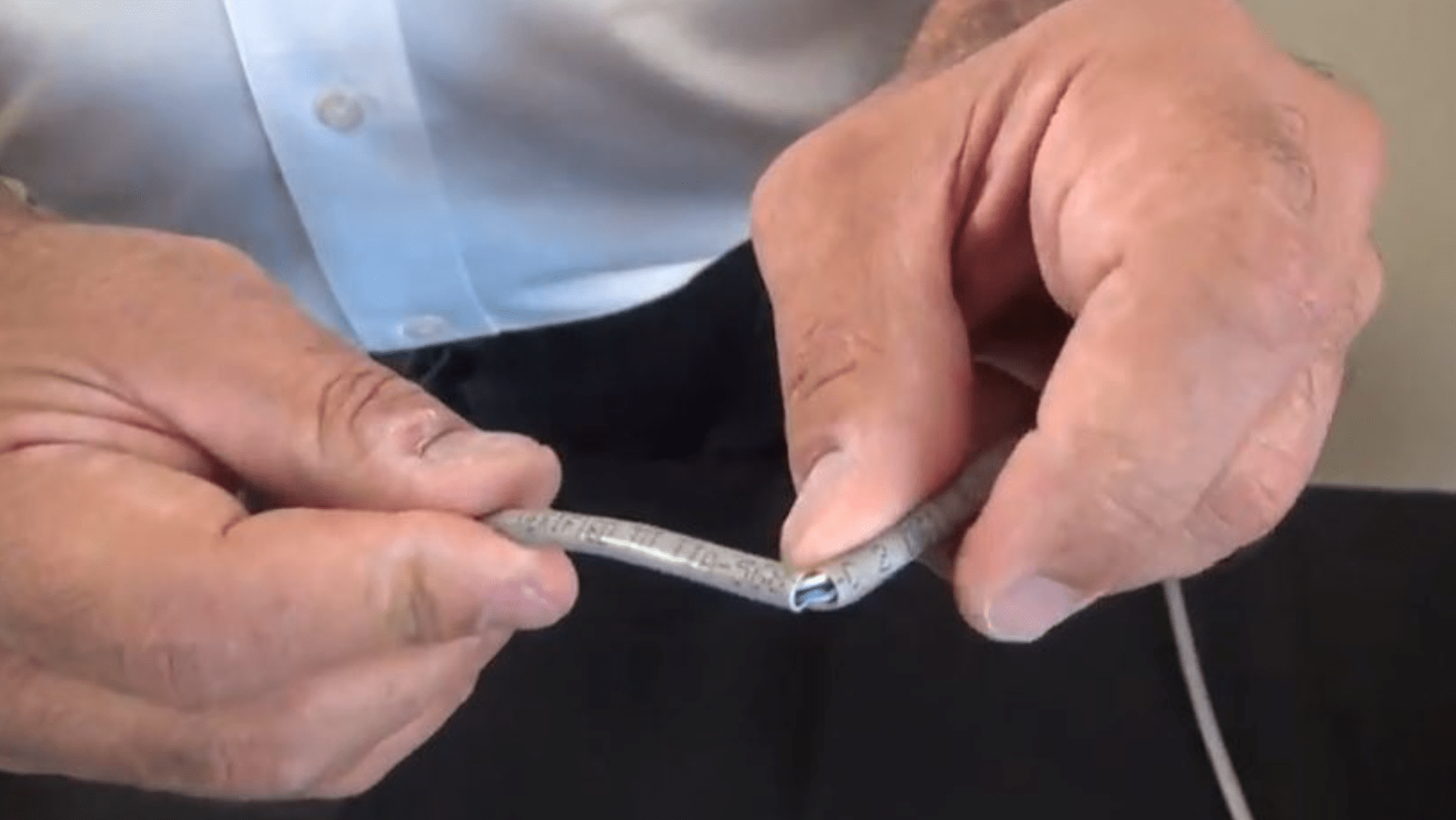 The shielded ethernet cable is very rigid and un malleable, making it impossible to insert and manipulate existing ducts not adapted to telecommunications.
This is where plastic fiber optics have a great advantage.
By the way, also, as the cable category is increased, we will have to look at the connectors that it uses either RJ 45, 49... that are different for each cable.

How does plastic fiber optics compare to ethernet options?
The main difference or advantage between Plastic Fiber and Ethernet cables is that the FOP allows you to share tubes with an electrical grid.
It has a reduced diameter and occupied area.
You don't need connectors or tools to install it.
It does not emit radiation, diaphonies or the possibility of electrical shunts.
It is easy to solve the problems that arise, if there is light there is transmission.
No works, no aesthetic problems (gutters, staples, brushes, etc.).
Installation times.
Snap Data kits are a do it yourself or DIY
Plastic fiber also has some disadvantages:
Needs power to run
Its bandwidth and distance are limited.
For now the maximum speed is 1 Gbps, although it is already very high and is expected to reach more.
Now let's look at the most common fiber optic cables...
GOF Fiber Optic Cables
Spain is one of europe's benchmarks for fiber optic deployment. As Movistar confirms, its network of nearly 16 million wired homes is the largest on the continent.
Traditional fiber optic glass is basically a silicon hair (glass) little resistant to traction and very sensitive to impacts. For this reason, optical fibers are coated, grouped and protected into different types of cables.
Here we show you the two most common types of cable, mono mode and multimode cable.

The main problems with fiber optics in a home installation are its high fragility that makes it very susceptible to possible breakages, especially when trying to get in the ducts.
There is also the difficulty when making fusion splices or the different polishes and connectors to make the connection good (careful adhesion of the fibers, precise alignment of the cores of the fibers and the coupling of these aligned cores).
That is, fiber optic glass has conductivity advantages but is much more complicated to handle and splice.
For example, one of the main difficulties presented by its installation is the need to use specialized machinery such as fusion machines.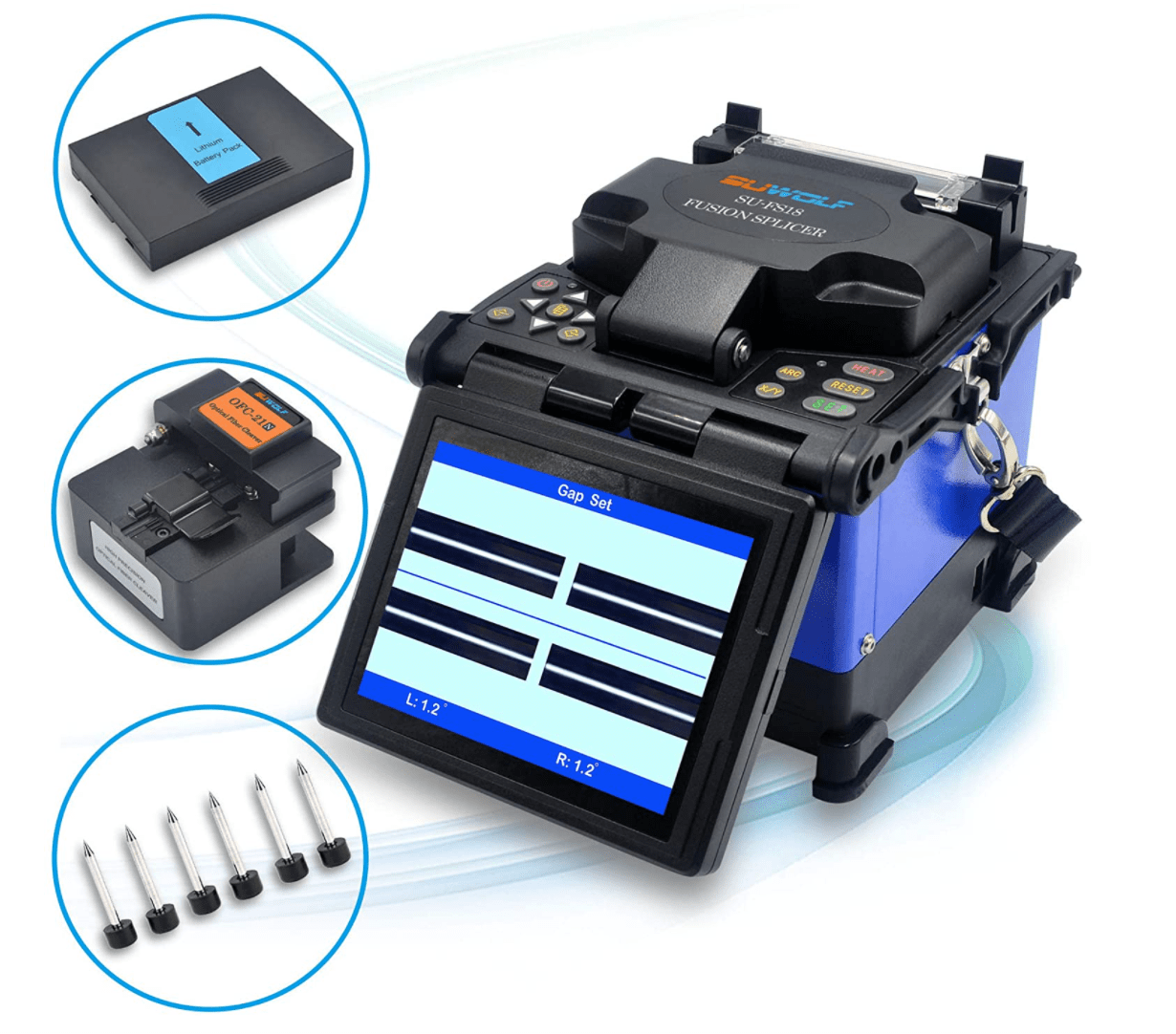 How are normal Fiber Optics different from plastic?
Glass fiber optics are harder to bend compared to POF.
Plastic Optical Fiber has robustness, traction and very pronounced turning radius.
Plastic fiber does not require connectors or fusion machines.
The diameter and occupied area of plastic fiber is smaller because it does not have connectors
Plastic Fiber installation times are reduced
Is it better to use Plastic Fiber Optics always?
Well, the idea is that knowing the characteristics of each case now you can make your own decisions.
From our point of view for the vast majority of broadband internet installations in homes, if there is no telecommunications-specific facility the recommendation is to use POF.
For features, simplicity, ease and speed of installation is the way to be able to provide high reliability internet in most cases.
Do the test yourself. For our part, there is nothing left to tell in this video.
We hope to have clarified some of the doubts you have sent us.
If you have questions and suggestions or any questions you can contact us through our website.
If you want to stay up to date with the news of Actelser and see more content as you can register on our website or subscribe to our youtube channel.