If I had done it with a cat 7 shielded through the light wires I would not have given me this speed.
A true master class on home connectivity on routers, ethernet cables and plastic fiber optics is the one presented here. If you do not yet know the advantages of plastic fiber optics over a single-mode or multimode fiber network, and the disadvantages that we can avoid in the face of a UTP wired network such as crosstalk, the spicer Youtuber on NAS, Macjosan has explained everything in his videos of the NASeros channel. One of the most technical and specialized in Spanish-speaking.
In the first video you will see the problems that we may encounter in each type of copper or fiber wired network and how it affects the overall performance of an installation. And in the second you can see an explanation of how he himself has installed it in his house with excellent results. As usual every time someone tries this solution.
"Just as if I had connected to the Router but with 40 meters in between"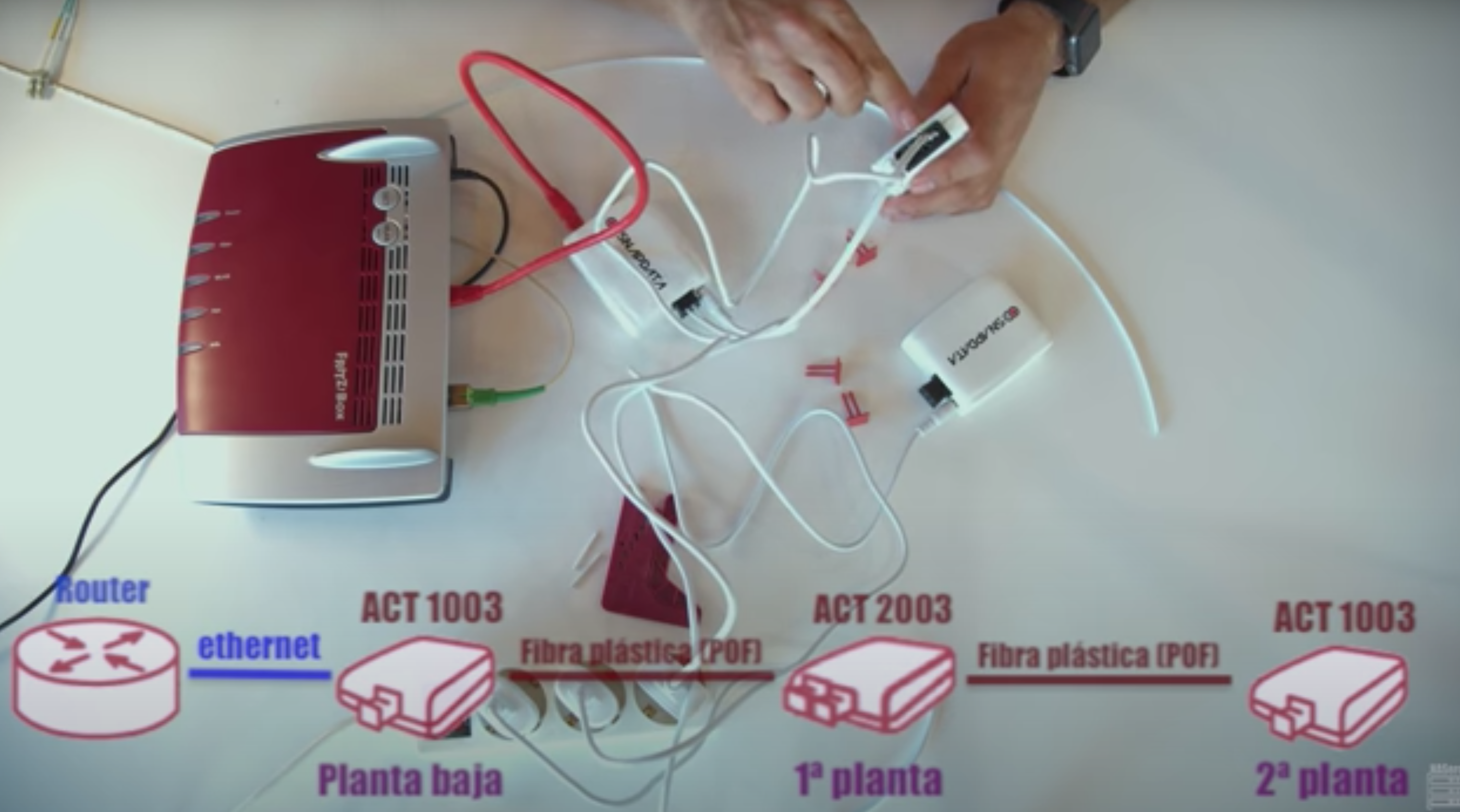 It's really impressive what deployment it does to show us a lot of cables and possibilities that we have when it comes to working connectivity at home. Every time we come across more and more prepared youtubers with better knowledge. We also see that as most connectivity and hardware experts come to solid conclusions why Actelser plastic fiber is an all-in-one hardware compendium that makes installation work much easier and guarantees us a speed of 1,000 Mbps at a distance of 50m.
We left you with his videos.
Video 1: Ethernet copper cable vs fiber optics
Video 2: Actelser Plastic Fiber Optic Speed (POF) Installation and Test
And don't miss the NASEROS page!!