Plastic Fiber Optics, leave the Wifi and PLC repeaters behind
Minimal investment
Plastic Optical Fiber allows you to create an infrastructure with maximum data transmission power. Our customers can choose between a fixed wired and radiation-free network or a combination of cabling and Wi-Fi.
High Speed
The Plastic Fiber Optic cable transmits data at high speeds using visible light and is immune to electromagnetic interference. So you can enjoy entertainment, efficiently deploy home automation houses and install sophisticated home security systems.
No Risks
There is no risk to people handling and cutting fiber cables and also handling and cutting Plastic Fiber Optics is very simple thanks to the cutting tool (similar to a cutter or scissors).
Ideal for large homes
SnapData guarantees, over a distance of up to 50m, a transmission speed of 1Gbps
Better connectivity and less money
Plastic fiber optics are cheap and easy to install. Being flexible, you can pass through all existing pipelines in the home or business thanks to its great flexibility, even through electrical ducts without causing problems or interference.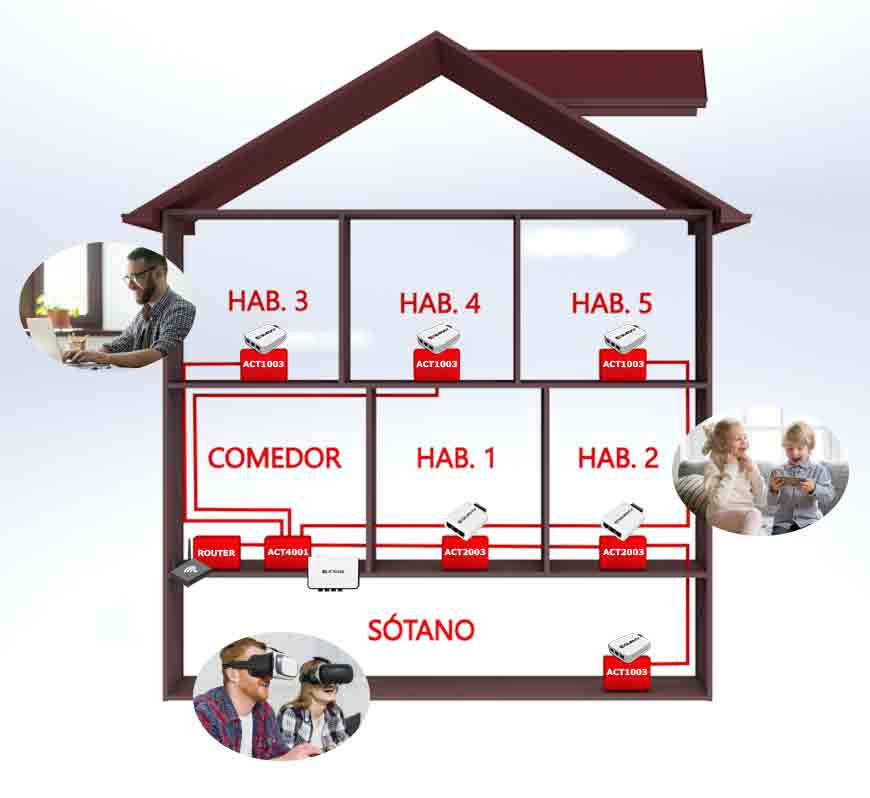 Easy and clean installation in existing buildings!
More connectivity for less money!
Easy and fast integration of wired and wireless devices!
Flexibility and freedom of choice of device location!
Efficient use of power and frequencies through optimized data transmission!
Features of Plastic Fiber Optics
The SnapData product range consists of products that use Plastic Fiber Optics. Thanks to their innovative technology, the devices offer greater connectivity and transmission speed than conventional installations.
High Reliability
POF technology sends and receives data without loss or interference. When transferring information in the form of light, it does not cause interference to other devices placed next to the fiber, nor is it affected by the elements that generate radiation around it.
Halogen-free
POF cables comply with roHS directive.
Transfer capacity
Data transfer is done in Full Duplex mode, using a two-core cable, one for transmission and one for reception.
Small size
The size of the fiber used is 2.2mm x 4.4mm, taking up the same space as a 2.5mm2 insulated cable.
No electrical risk
As it is a transmission by, fiber there is no copper and intensity in the cable, which avoids the possible electrical risk and therefore fires or accidents.
Compatible con ICT2
As it is a fiber transmission, there is no copper and intensity in the cable, which avoids the possible electrical risk and therefore fires or accidents.
Perfect Wi-Fi support
It allows the connection of WIFI points and repeaters in the final terminals, being able to provide each room or space with a local WIFI network that will allow you to make the most of this technology.
Great flexibility
Thanks to its small size and great flexibility, Plastic Optical Fiber can be introduced into existing tubes and pipes, no matter how complicated its travel or many cables there are.